Domestic reducer companies completed financing of hundreds of millions of yuan and accelerated the process of import substitution
发布时间:2022-06-23 15:49:40 点击: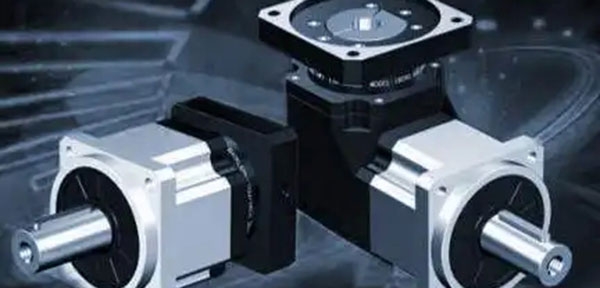 Recently, Zhitong technology, a reducer R & D manufacturer, has completed equity financing of hundreds of millions of yuan. The investors include Yizhuang Industrial investment, Zhiyou scientist fund, Jingcheng Electromechanical, enli capital, insight capital, construction and development fund, coastal fund, ruice capital, Xinke capital, etc.
It is reported that this round of financing will be mainly used in three aspects: first, the R & D of Zhitong technology in the frontier fields of precision transmission, such as mechatronics module products, bionic mobile robot reducer products, and quasi double curved surface manipulator products; Second, accelerate the large-scale application and overall layout of high-precision cycloid pin gear reducer (i.e. Zhitong technology CRV reducer) in the field of industrial robots and automation; Third, expand the high-end market of precision planetary reducer in the fields of construction machinery and construction machinery.
Zhitong technology is a provider of high-precision gear transmission solutions. The company was established in 2015 and is located in Beijing Economic and Technological Development Zone. It is a "small giant" enterprise specialized in fine and special new products in Beijing. It has independent positive R & D capabilities, precision processing capabilities, customized services and rapid response capabilities.
Industrial robot has three core components: servo drive, reducer and controller. Precision reducer is an intermediate device connecting servo motor and actuator. It plays a key role in power transmission and deceleration, and its cost accounts for more than 35%. The core component "joint" of industrial robot needs different reducer products. The accuracy, accuracy retention and service life of reducer have a great impact on the performance of industrial robot. Previously, China mainly relied on foreign products for reducer, and domestic products had problems of poor precision, poor rigidity and low service life.
Professor zhangyueming, chief scientist of Zhitong science and technology, said that the early-stage investment in the field of industrial robot reducer is huge, and the early-stage equipment investment is at least more than 100million, but it needs about 300million to achieve mass production, which requires a large amount of investment.
In addition to the cost input, the technical threshold is another barrier. It is difficult to develop products in the field of high-precision reducer, especially in the theoretical design and manufacturing process. At the theoretical level, the Institute of intelligent transmission technology of Beijing Zhitong University of technology has continuously promoted theoretical research. Professor zhangyueming has also accumulated for many years in the field of precision gear transmission, which can guide the theoretical development of the company's products, optimize the tooth profile modification theory for load distribution optimization, bearing life improvement and meshing impact suppression, and solve key scientific problems such as tooth profile modification design, manufacturing process and precision and rapid detection.
In terms of processing technology, the company has many years of industrial manufacturing experience and technology accumulation to achieve core technology breakthroughs in key links such as materials, processes and testing. Through continuous optimization of process and lean production organization, the company batch supplies reducer products that meet the performance indicators of overseas first-line brands and have full market competitiveness to domestic industrial robot manufacturers and automation manufacturers, To effectively promote the "domestic replacement" of the core components of industrial robots and solve the "neck sticking" problem.
It is reported that the precision of the CRV reducer of Zhitong technology has reached the backlash and the transmission error is less than 1 arc minute; The product torque has achieved full coverage from rated 150nm to 4500nm; The transmission efficiency is more than 90% and the precision life is more than 6000 hours. On this basis, Zhitong technology creatively launched electromechanical integration module products, bionic mobile robot reducer products, quasi double curved surface manipulator and other customized products.
At present, Zhitong technology has an annual production capacity of 70000 CRV reducers, and has realized batch sales and applications in more than 100 industrial robot and automation manufacturers at home and abroad, such as evert, xinshida, Qianjiang, Xinsong, PETA, Turing, Astro Boy, etc.
Among the team members, zhangyueming, the company's chief scientist and President of the Research Institute, is a professor and doctoral supervisor of Beijing University of technology, and a well-known domestic expert on robots and precision reducers. The core members of the team have more than 20 years of industry work experience. At present, the company has more than 300 employees, and R & D personnel account for more than one quarter.
Zhitong technology has a layout in the two product lines of general reducer and precision reducer, and is widely used in various industrial robots, precision machine tools, engineering equipment and other fields. Up to now, Zhitong technology has developed more than 60 types of reducer products, including CRV series, CRA series, CRD series, CMI series, Chr series, TSX series and Hyp series.
It is understood that the global market of robot gear reducer is expected to rapidly climb to 40billion in 2025, and the market of high-end planetary gear reducer also continues to grow steadily. Professor zhangyueming said that Zhitong technology planetary gear reducer products have achieved benchmarking and substitution with foreign manufacturers in the high-end market of high-precision gear reducers.
For the future, Zhitong technology hopes to increase the annual capacity of CRV reducers to 300000 units after 2023, and become "the world's leading intelligent robot transmission overall solution supplier with completely independent intellectual property rights".
Recently, we have been committed to collecting various industrial robot application scenarios for readers' reference. You can directly pay attention to the industrial robot video library. We will continuously add new videos every day.
From life scene to workshop application scene, from industrial automation design to application, it is a huge treasure house, and we look forward to your attention.